Let's find the help you need
Search our database of over 27,000 programs for Michiganders
Michigan 2-1-1 is an easy way to find help of all kinds, right in your community. Need help with food, housing, or paying bills? Need support in a family crisis or community disaster? We're here for you. Any time. All the time. Just call, text, or search online and we'll get you connected.
We're Available
---
Free. Confidential. Supportive.
2-1-1 operators offer help in 180+ languages.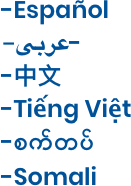 Get Connected
If you need help or know someone who does…
Last year Michigan 2-1-1 helped 500,000+ people find the help they need, fast. How can we help you?