Let's find the help you need
Search our database of over 27,000 programs for Michiganders
Michigan 2-1-1 is an easy way to find help of all kinds, right in your community. Need help with food, housing, or paying bills? Need support in a family crisis or community disaster? We're here for you. Any time. All the time. Just call, text, or search online and we'll get you connected.
Search for Help by Category
Featured Programs
HIV/STI Services
You are not alone. Being sexually healthy means being able to enjoy a healthier body, a satisfying sex life, positive relationships, and peace of mind. There are many tools available to support you.
Covid-19
Find out what you should know and access key resources.
Home Visiting
Everyone who is pregnant or has a little one at home could use some support. Michigan Home Visiting programs are for pregnant people and families with children up to 6 years old.
We're Available
---
Free. Confidential. Supportive.
2-1-1 operators offer help in 180+ languages.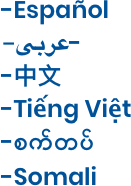 Get Connected
If you need help or know someone who does…
Last year Michigan 2-1-1 helped 500,000+ people find the help they need, fast. How can we help you?